BEACH
The Beach Area is closed for Winter, check back for web updates in 2022!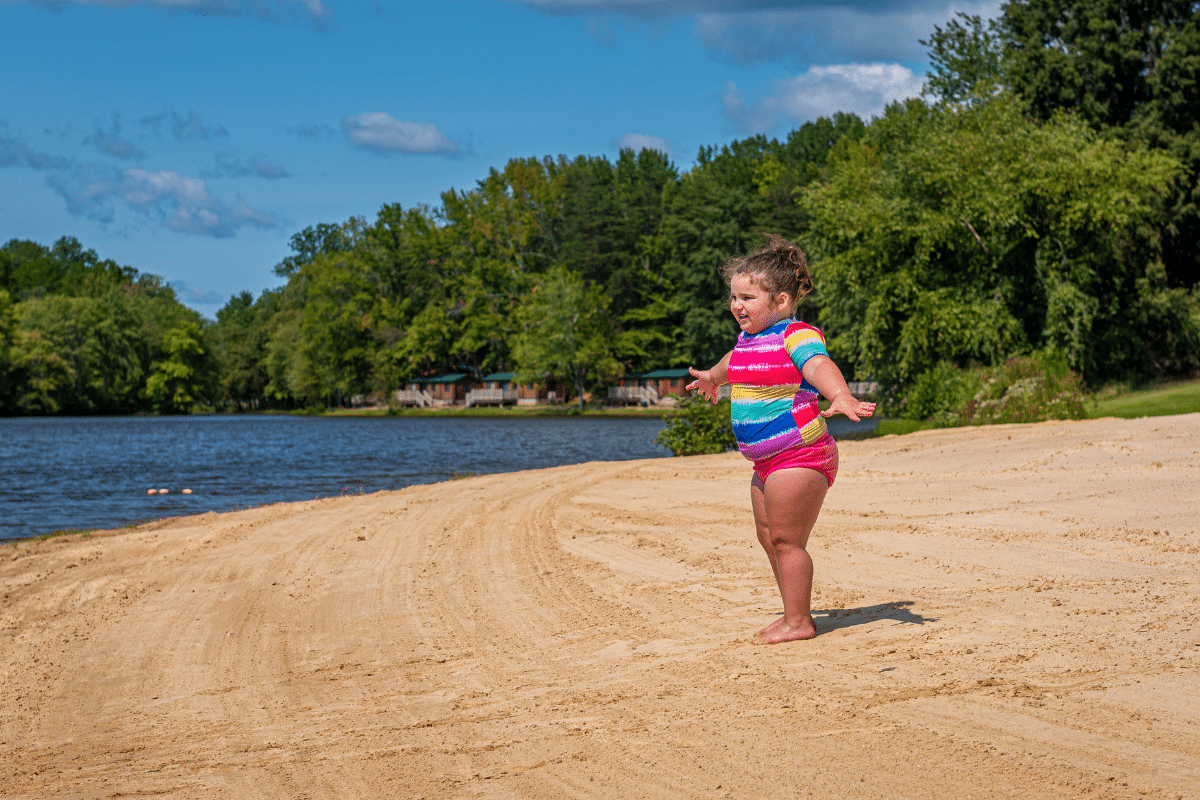 This is the life!  Enjoy access to our relaxing beach at Cool Springs Lake, minus the traffic, sharks, riptides and scary currents.  This is the ideal spot for your little ones to dig in the sand, and splash in the water. 
Beginning Summer of 2022 you'll find new sidewalks, picnic tables with umbrellas, adirondack chairs, a fire pit and our new paddlesports rental cabin for kayaks, stand-up paddleboards & Corcyls.
BOOK NOW!
Check availability for your Wilderness Escape